A Modular Elevator is a Better Choice
Elevators are traditionally built by laboriously constructing a hoistway as part of the building with wood, steel or concrete blocks. Components are lowered or carried into the vertical space through dangerous shaft openings or hatches. Then, they are painstakingly assembled one piece at a time.
Because this old-fashioned way takes so long and is unsafe, a more logical solution was born. Modular elevator construction literally turns elevator construction on its side in a high-quality factory environment.
Producing elevators horizontally allows for safe and quick construction. The hoistway is a tough, durable steel frame. It is wrapped in drywall to achieve the fire-rating. The horizontal shaft then has an elevator pre-installed inside. This includes the elevator car, rails, wiring and drive system. They are complete units ready for setup, adjustment and testing. This innovative manufacturing process is a faster, safer way to build an elevator and a better choice for any structure from two to 15 stories.
The Benefits of the Modular Solution:
Shorter Lead Time
Building elevators in a factory eliminates on-site delays caused by inclement weather or other construction trades. Additionally, we are simultaneously building the hoistway, car and machine room. Therefore, a fully assembled, high-quality hydraulic elevator can leave our plant in eight weeks after the submittal drawings have been approved.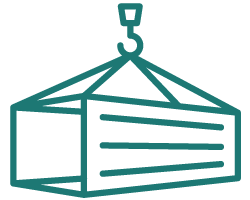 Faster Install
The elevator cab is pre-installed inside the hoistway. Also, the design makes it easy to crane the elevator into place in stackable 50' sections. When a modular elevator arrives, it is ready in less than a week for testing and inspection once power is on. This minimizes job site disruption by the elevator mechanics.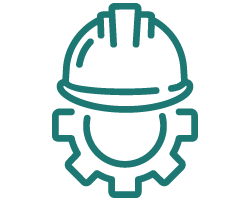 Safer Construction
Modular elevators are simply safer to build. There is no scaffolding to erect and no mechanics dangling from ropes. Also, onsite work is completed on the cartop instead of work platforms.
Why Our Customers Chose Modular Elevators: